We know it can be confusing to use an app for the first time, so we hope that we can help you out.
Frequently asked questions
When you have logged in you see the first screen which loads the Krowners.
In the top of the card you can see which event you are attending together and where you can potentially meet. If the card does not display this you are seeing them based on proximity. In order to start matching with others on the basis of the events you attend you have to attend a few. This can be done by going to facebook or when you get a match checking the suggested events in the menu to the left. Please check next picture for a more thorugh explanantion.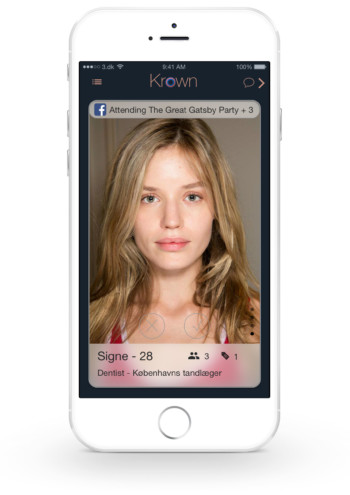 If you go to the main menu you will see a subtitle named suggested events
Suggested events are events that you are not currently participating in yourself but your matches are going to.
Click on one of them and attend it if you want to meet your match there.